Genetic Investment Advisor
Blake joined IFCO seedlings in 2022 as a Genetic Investment Advisor serving Florida and South
Georgia. He supports reforestation efforts in this region by providing insight into the various
genetic opportunities available. His focus is to build relationships with clients and provide quality
service.
Blake graduated from the University of Florida where he received a Bachelor of Science degree
in Forestry Resources and Conservation. While in school, Blake also played baseball for the
Florida Gators. He was a member of the 2017 National Championship team and was elected
team captain as a senior, providing him with unique leadership experience. Prior to joining
IFCO, he began his career as a consulting forester with American Forest Management,
spending time in both their Alachua and Lynn Haven offices. This experience allowed him to
work directly with landowners of all sizes, in order to fulfill their unique land management
objectives.
He is an active member of the Florida Forestry Association and is engaged in their Forestry
Forward program. He is also a member of the Georgia Forestry Association.
Blake is married and enjoys spending time with family and friends. His passions include
volunteering at church, fishing, hunting and running.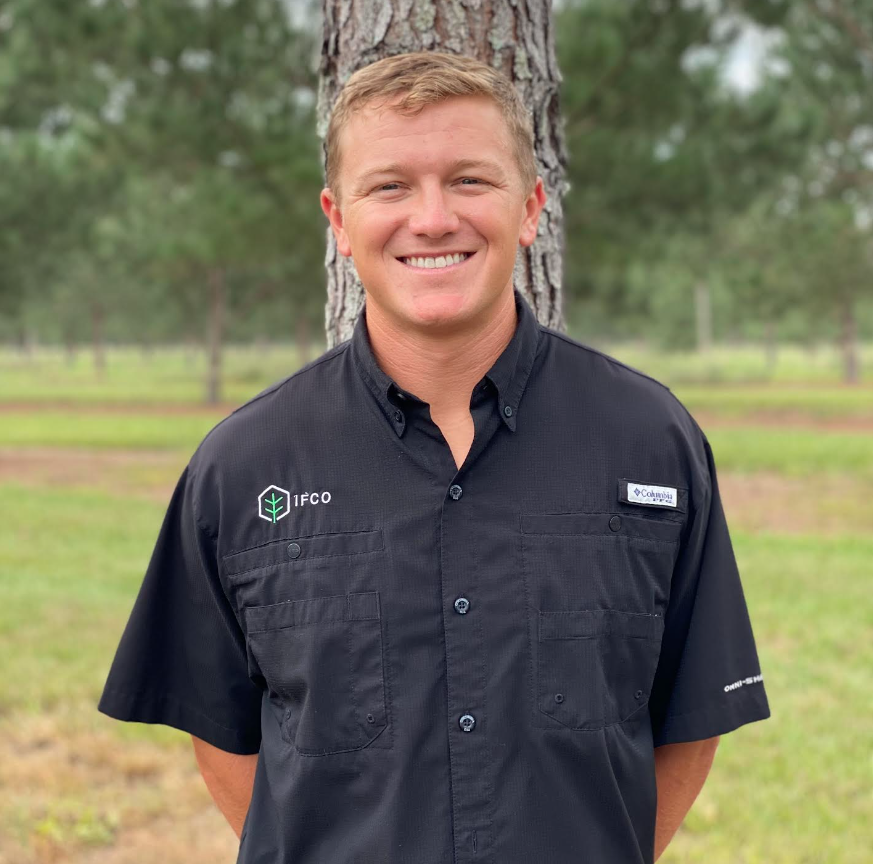 1265 GA Hwy. 133 N Moultrie, GA 31768
Find The Genetic Investment Advisor For Your Location