Donnie Fleming is a Technical Manager with IFCO Seedlings. Donnie's passion is to share his unique forestry experiences with others to assist in developing their forestry-based goals and vision. 
Donnie has guided hundreds of foresters and landowners in matching the correct species to the proper soil type, seedling stock type, and genetic selection. His previous work experience includes positions with ArborGen, Inc. as the Gulf Coast Reforestation Advisor, St. Joe Timberland Co. as the Director of Wood Flow, a scientist in International Paper's Research Department as the Clonal Forestry and Rooted Cutting Project Leader, and a District Land Manager with Champion International Co. 
He is an active member of the Alabama and Florida Forestry Associations and is a board member of the Florida Forestry Association. His other passions include spending as much time as possible with his wife, Kathy, their children and three wonderful grandchildren.  He enjoys fishing and chasing the elusive wild turkey.
Donnie's experiences in research, land management, fiber supply, and knowledge of species selection inform his thought process when he is serving clients.  Whether your goals are to grow trees for aesthetics, wildlife, or maximizing financial return Donnie's experiences will greatly benefit in helping achieve your objectives.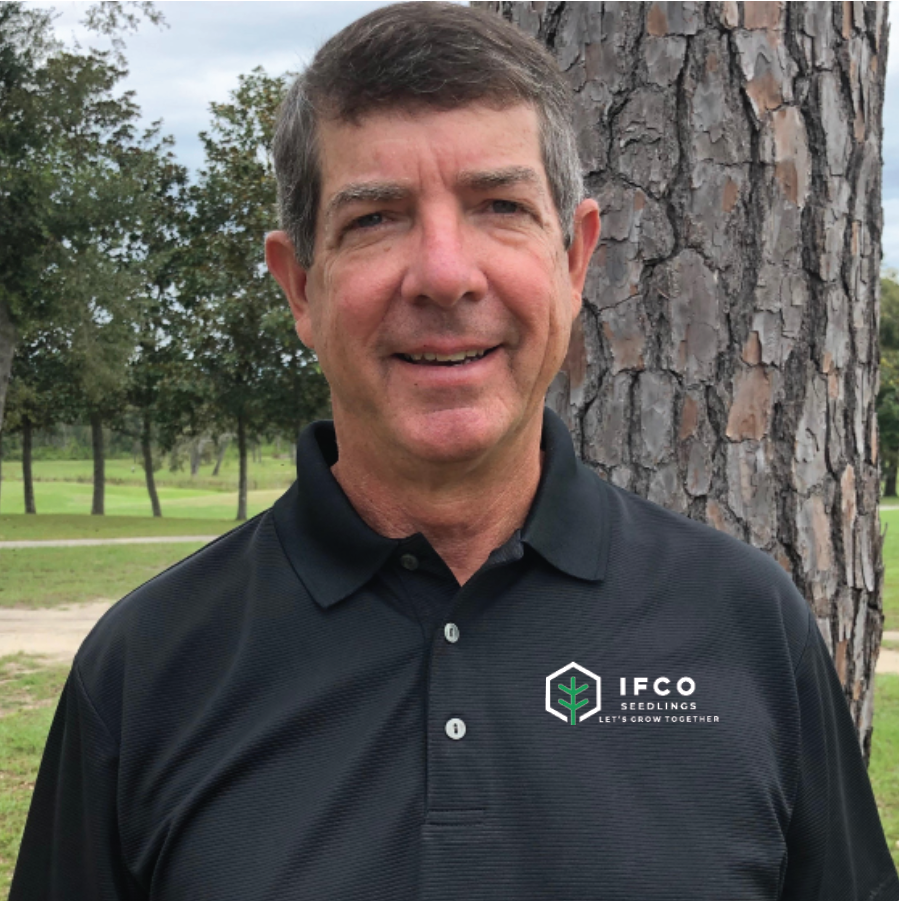 dfleming@ifcoseedlings.com
1265 GA Hwy. 133 N Moultrie, GA 31768
Find The Genetic Investment Advisor For Your Location