Director of International Forest Genetics and Seed (IFGS)
Graham began working with IFCO in 2017 as the Tree Improvement and Research Manager where he is responsible for developing and implementing the IFCO tree improvement goals and strategies related to cooperative-associated and internal breeding, testing, and selection. Graham also works closely with both the IFCO seed orchard operations and the IFCO sales team to support seed production and seedling deployment endeavors. Prior to joining IFCO, Graham worked for Weyerhaeuser, Plum Creek Timber Company, and the North Carolina State University Cooperative Tree Improvement Program. Graham received his Bachelor of Science degree in Forest Management from North Carolina State University in 2010. He then went on to earn his Master of Science degree in 2012 and his PhD in 2017 at North Carolina State University with the Tree Improvement Program.
Graham is currently involved in several research cooperatives including the NC State Tree Improvement Program, NCSU/VA Tech Forest Productivity Cooperative, Western Gulf Forest Tree Improvement, University of Georgia PRMC and the University of Florida-Cooperative Forest Genetics Research Program.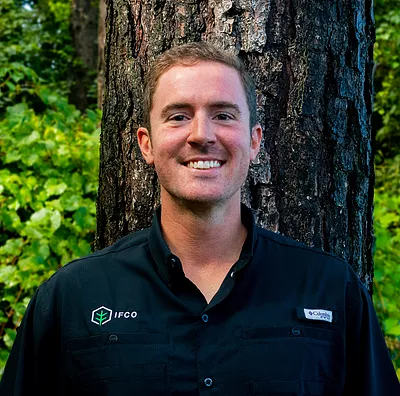 Find The Genetic Investment Advisor For Your Location