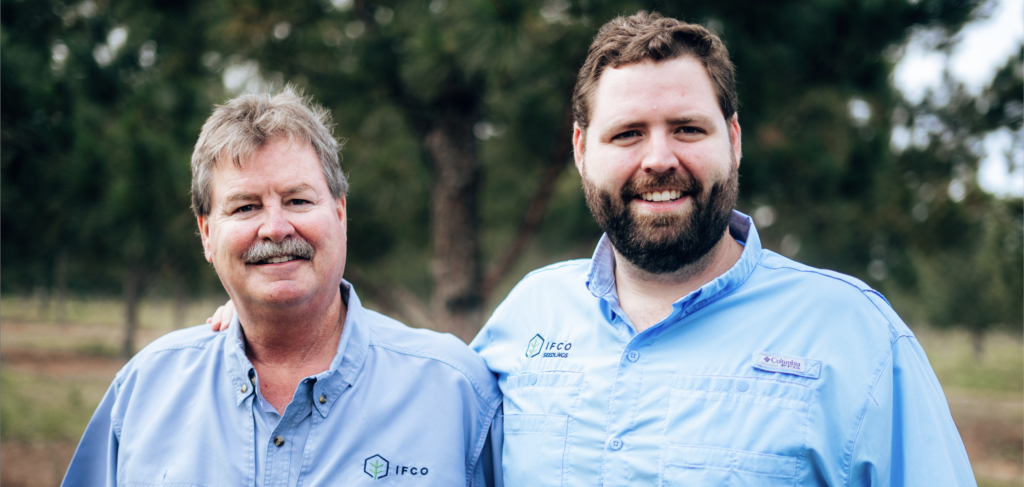 IFCO has been owned and operated by the Patrick Mobley family since 2004. We are committed to serving forest landowners. How? By being the premier producer of superior quality forestry seedlings that maximize the landowner's financial returns and meets their forest establishment objectives.
IFCO's products are produced and supported by professional staff that are eager to assist, educate, and problem solve to ensure their customers' success. We pride ourselves in not only producing a quality product, but also in creating lasting relationships with our clients.
WHY CHOOSE IFCO SEEDLINGS?
Not All Seedlings Are Created Equal
Find The Genetic Investment Advisor For Your Location