Director of National Accounts
Chris joined IFCO at the company's headquarters in Moultrie, Georgia in 2012 as a member of the sales team. In 2014, he was promoted to Sales Manager and then in January of 2018 became Vice President of Sales and Marketing. Chris was promoted to Director of National Accounts in 2021 and assists institutional landowners and managers with their reforestation needs. Prior to Chris joining IFCO, he was involved in hardwood and pine procurement in Southwest Georgia for more than 20 years, of which included eight-years as Co-Owner and General Manager of American Southern Forest Products. Chris graduated from Ware Technical Institute with a degree in forestry, and he has extensive knowledge of product sales management, procurement and operational forestry across the southeast.
Chris is a member of the Society of American Foresters, serves on the Executive Committee of the Plantation Management Research Coop (PMRC) and was a member of the Longleaf Alliance and previously served on the Longleaf Partnership Council. Chris is an active member in all southeastern forestry associations.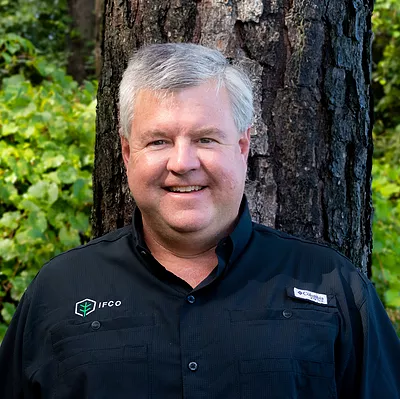 Find The Genetic Investment Advisor For Your Location