Vice President of production - East
Doug joined IFCO in 2016 and is the company's Vice President of Production – East, where he oversees the management of all IFCO operations including seven forest nurseries, numerous seed orchards, tree improvement operations, and sales and marketing. He has worked for several industrial forestry companies over his 35-year career, including International Paper, Jefferson Smurfit, G-P, Plum Creek, and Weyerhaeuser. He has extensive experience in both bareroot and container nursery operations, forest seed orchards, and tree improvement. Doug graduated from the University of Missouri with a Bachelor of Science degree in Forest Management in 1982.
Doug is a member of the Georgia, Florida, and Mississippi Forestry Associations and has been a member of Society of American Foresters since 1979.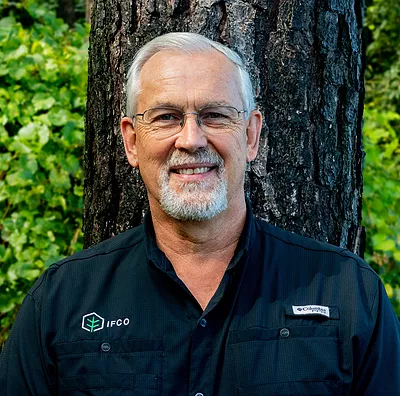 Find The Genetic Investment Advisor For Your Location