Genetic Investment Advisor
Jeff joined IFCO Seedlings in 2015 as the Western Gulf Genetic Investment Advisor.  He serves clients in Texas, Oklahoma, Arkansas, and Louisana.  He provides his clients critical insight into the various genetic options available in the marketplace and offers them recommendations on silviculture and seedling deployment. 
Jeff graduated from Abraham Baldwin Agricultural College with a Forest Technology degree.  Prior to joining IFCO Seedlings, Jeff worked with the Georgia Forestry Commission and F&W Forestry Services.  His work background includes nursery technician, field forester, and client manager.  Jeff's career path allowed him the opportunity to work closely with institutional landowners and individual landowners. Jeff's 29 years of field forestry and management experience gives him a unique perspective to serve all clients' needs, whether they are small landowners or institutional clients. 
Jeff served as the President of the Trinity Brazos chapter as well as the State Chair of the Society of American Foresters.  He also serves as a board member of the Texas Forestry Association. Jeff is active with the TX, OK, AR, and LA Forestry Associations as well as the Association of Consulting Foresters.
Jeff is married and has three children.  He enjoys sports, fishing, volunteering, and spending time with family and friends.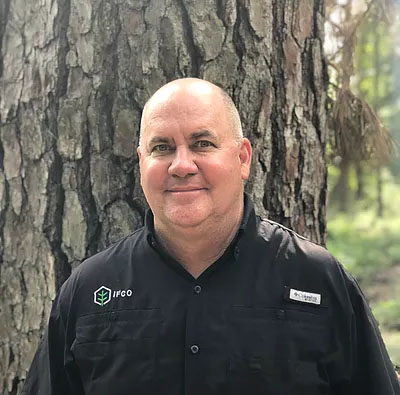 jcravey@ifcoseedlings.com​
Address 1265 GA Hwy. 133 N Moultrie, GA 31768
Find The Genetic Investment Advisor For Your Location